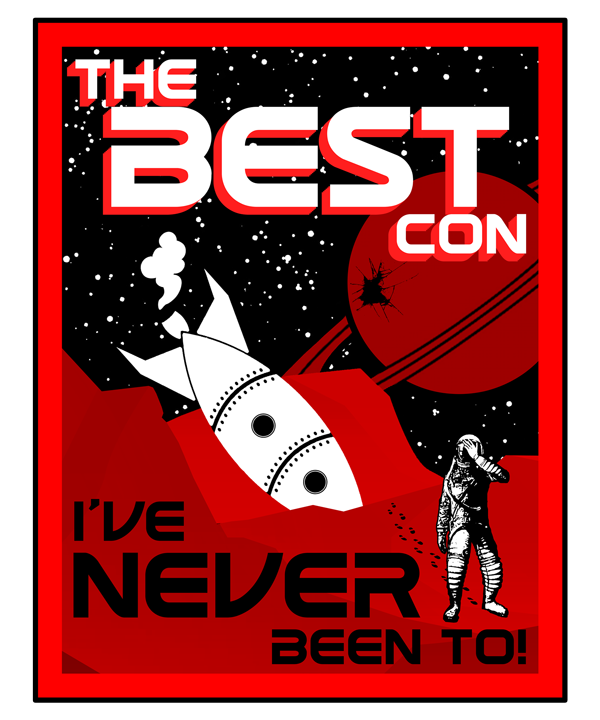 From the Non-Chair
Eight Months, and Still Going Strong!
Concellation 2020 continues to be the place for fans to gather while we're all missing conventions.
Conventions will return! Until then, Concellation will be here for you.
Current list of conventions affected by COVID-19.Original linkOriginal author: Mindy Hunt
Congratulations to Charles Yu, winner of the National Book Awards fiction prize for his novel Interior Chinatown. The awards were announced online on November 18. Although his prize-winning book is no...
(1) 55 YEARS AGO TODAY. Cora Buhlert has written an article about Franco-Belgian-Dutch comics for Galactic Journey: "[NOVEMBER 18, 1965] HUMOUR, HEROES AND HISTORY: THE COMICS OF FRANCE, BELGIUM AND T...
By Cora Buhlert: After some confusion regarding the start time, the joint Zoom press conference of Alan Dean Foster and SFWA about Disney's failure to pay royalties due to Mr. Foster, started with a s...
A message from SFWA's President, Mary Robinette Kowal: Last year, a member came to SFWA's Grievance Committee with a problem, which on the surface sounds simple and resolvable. He had written novels a...
An academic's whimsical decision to take a DNA test leads her into uncharted territory, where she discovers some extraordinary truths about herself and new possibilities for her future.     "We wouldn...
"Would you like to run the Rivers of London/Unpublished Writers of Colour award?" asks Ben Aaronovitch. The Rivers of London author is the award's sponsor. Once a project manager has been picked, the ...
(1) VIRTUAL PHILCON. Philcon 2020 will be taking place online the weekend of Friday November 20 through Sunday, November 22, 2020. It's free. Information about how people can participate and navigate ...
SFWA and Alan Dean Foster will hold a joint press conference on November 18 about unpaid royalties Disney owes the author. Famed science fiction and fantasy writer Alan Dean Foster, writer of multiple...
By accepting you will be accessing a service provided by a third-party external to https://concellation.com/