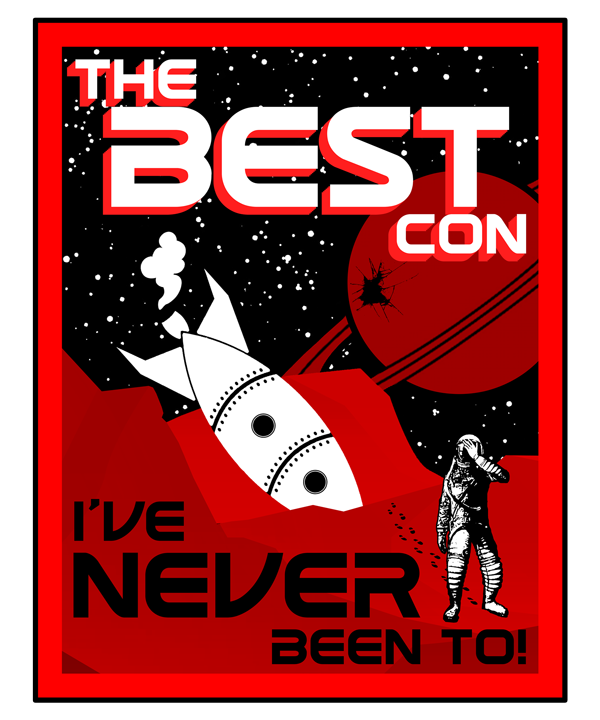 From the Non-Chair
Eight Months, and Still Going Strong!
Concellation 2020 continues to be the place for fans to gather while we're all missing conventions.
Conventions will return! Until then, Concellation will be here for you.
(1) WHOSE TABLE DO YOU WANT TO SIT AT? [Item by Mike Kennedy.] Writing for SYFY Wire, Brian Silliman runs down a dozen genre families (loosely defined) you might like to visit at Thanksgiving. The sur...
(1) CAPTAIN JACK SIGHTINGS. You'll be seeing Captain Jack again soon — the question is, how often? Radio Times asks "Is John Barrowman's Captain Jack in Doctor Who series 13?" It's official – Captain ...
Heritage Auction's next Hollywood Auction on December 18 will feature Margaret Hamilton's "Wicked Witch of the West" screen-worn flying hat from The Wizard of Oz. Among the other goodies you can bid o...
Mourning and efforts to find a way forward are both part of the ongoing discussion about Fireside Magazine since yesterday's audio debacle and apology (see "Fireside Editor Apologizes for "Auditory Bl...
Fireside Magazine has come under intense criticism because in the audio recording of one of its essays the white voice actor used an offensive stereotype of the American southern Black accent in his n...
(1) GRATING EXPECTATIONS. Piper J. Drake analyzes readers' reactions based on default views of history in "Marginalized people living varied and fulfilled lives in genre fiction is historically accura...
The 2020 Prix Actusf de l'Uchronie  jury announced the award winners on November 24. The award recognizes work in a specialized segment of sff field, described in the Wikipedia: Uchronia refers to a h...
By Cora Buhlert: The finalists for the 2020 Costa Book Awards, a UK literary prize sponsored by a coffee company, have been announced. Two of the four finalists in the Best Novel category are of genre...
The Golden Joystick Awards 2020 winners were announced in an online video ceremony on November 24. Given since 1983 for the very best computer and video games of the year, the awards are significant b...
By accepting you will be accessing a service provided by a third-party external to https://concellation.com/