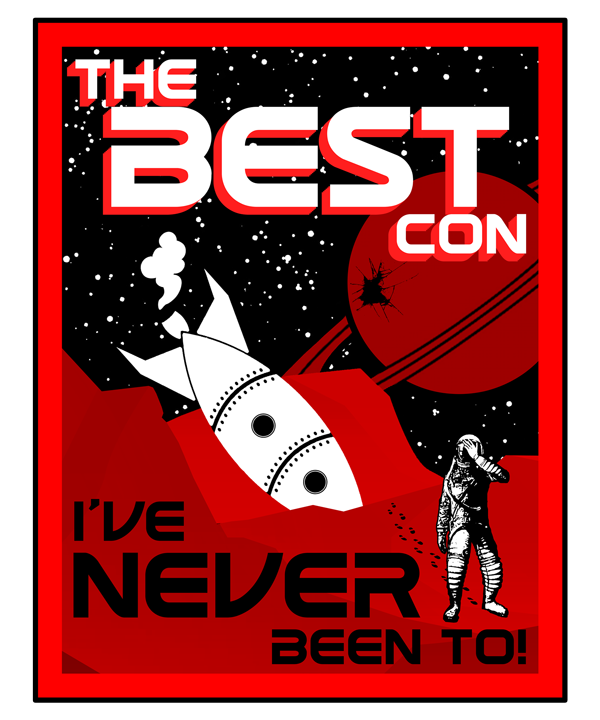 From the Non-Chair
Eight Months, and Still Going Strong!
Concellation 2020 continues to be the place for fans to gather while we're all missing conventions.
Conventions will return! Until then, Concellation will be here for you.
The American Library Association (ALA) today announced the top books, digital media, video and audio books for children and young adults – including the Caldecott, Coretta Scott King, Newbery and Prin...
Cover by Luigi-is-number-one at www.deviantart.com We NEED To Talk About Worldcon (and the Hugo Awards, too)… By Chris M. Barkley: This coming June, I will be celebrating my forty-fifth anniversary in...
(1) CHALLENGER COIN. On January 28, the 35th anniversary of the Challenger shuttle disaster, the U.S. Mint will release the Christa McAuliffe 2021 Proof Silver Dollar and Christa McAuliffe 2021 Uncirc...
Is there a science fiction movie character you want to smell like? Forget Swamp Thing, c'mon, he's not in Fragrance X's catalog. Otherwise, there's no end of superhero and genre branded colognes you c...
Marvel Comics will honor Black History Month with a series of variant covers depicting their most prominent Black heroes. Today, Marvel revealed the additional covers that will make up February's coll...
(1) LISTEN TO THE PICNIC. Podside Picnic is the place hosts Podside Pete, Karlo Rodriguez and Connor Southard engage with and discuss science fiction, fantasy and horror media. In addition to their Pa...
Cover by David Busian Titan Comics announced that this April they will launch a brand-new series in the Doctor Who comics line featuring one of the Doctor's darkest nemeses in Missy #1. Following on f...
(1) KEEP YOUR EYE ON THAT PALANTIR. An insurrectionist wants a federal District Court to force the U.S. to adopt an interim government from the history of Middle-Earth: "Paul Davis Cites 'Lord of the ...
Marvel has been teasing "Heroes Reborn" and plans to release more information next week. Meanwhile, they've gotten fans' attention with this fascinating collection of artwork by Carlos Pacheco, with i...
Here is a list of all the cons that have been affected by COVID-19. We will keep this updated as we know more. Added events are listed in Blue. NOTE We are currently updating the cancelled list to sho...
By accepting you will be accessing a service provided by a third-party external to https://concellation.com/