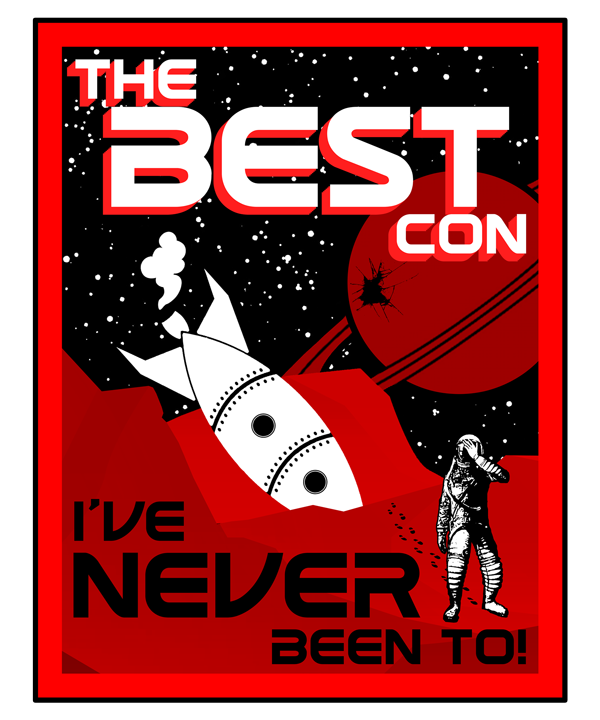 From the Non-Chair
Eight Months, and Still Going Strong!
Concellation 2020 continues to be the place for fans to gather while we're all missing conventions.
Conventions will return! Until then, Concellation will be here for you.
The original Dark Lord of the Sith has passed away at age 85.Original linkOriginal author: Jason P. Hunt
(1) THE SQUEEZE IS ON. NPR's Morning Edition explores why "Critics Oppose Penguin Random House Acquiring Simon & Schuster". LULU GARCIA-NAVARRO, HOST: It is the blockbuster that has the literary world...
Author and Hugo-winning editor Ben Bova died November 29 at the age of 88. Family member Kathryn Brusco announced the cause of death was COVID-19 related pneumonia and a stroke. Tor.com's Andrew Lipta...
Former SFWA President Ben Bova (b.1932) died from COVID-19 related pneumonia and a stroke on November 29.  Bova served two consecutive terms as SFWA President from 1990-1992. Bova published his first ...
Tolkien scholar Richard C West died of COVID-19 on November 29 in Madison, Wisconsin.  He was the editor of the book Tolkien Criticism: An Annotated Checklist (Kent State, 1970), co-winner of the Myth...
A man sets out to tell a story of his ex, which in turns becomes a story of the world. If only he could change that story—find the moment where it all began and alter the past. But what if he can't fi...
This year File 770 is partnering with AudioFile to announce the winners of the 2020 Best Science Fiction, Fantasy & Horror Audiobooks. They are listed below with links to the AudioFile review. AudioFi...
(1) FREE READ FROM FUTURE TENSE. "The Suicide of Our Troubles" by Karl Schroeder, is part of Future Tense Fiction, a monthly series of short stories from Future Tense and Arizona State University's Ce...
BBC has dropped the Doctor Who "Revolution of the Daleks" teaser trailer for the special airing New Year's Day 2021. [Via Krypton Radio.]
Brian J. White announced today that Pablo Defendini is resigning from all editorial functions at Fireside Fiction Company (Fireside Magazine and Fireside Books). White, Fireside Fiction's founding edi...
By accepting you will be accessing a service provided by a third-party external to https://concellation.com/