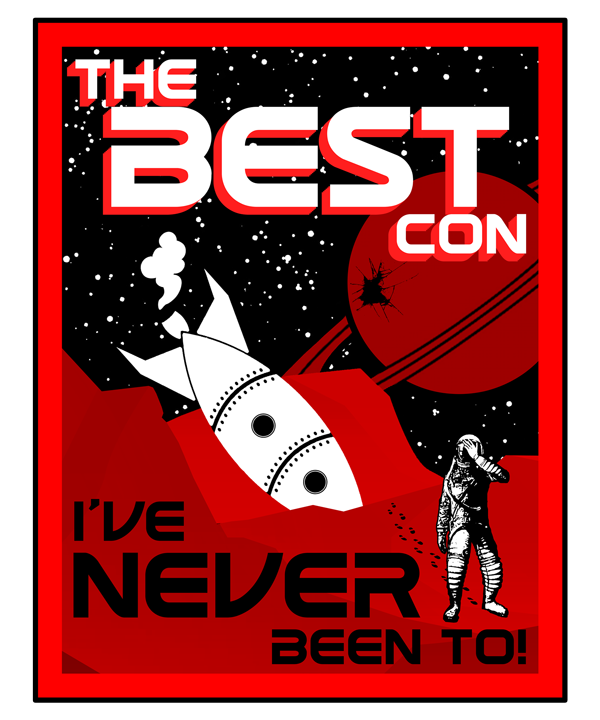 From the Non-Chair
Eight Months, and Still Going Strong!
Concellation 2020 continues to be the place for fans to gather while we're all missing conventions.
Conventions will return! Until then, Concellation will be here for you.
SMOFCon 37¼ reports they are approaching 200 members. Fans are welcome to join up for this one-day virtual event about conrunning, and also encouraged to ask questions of the participating future Worl...
By John Hertz: The Rotsler Award for 2020 has been given to Alan White of Las Vegas. The annual Award, begun in 1998 after the death of Bill Rotsler and in his memory, is for long-time wonder-working ...
A Bradbury roundup to wind up this Thanksgiving holiday weekend. (1) TEN CENTS A DANCE. Input expresses its gratitude: "We have dime-operated rental typewriters to thank for 'Fahrenheit 451'". …DRIVEN...
(1) GIBSON TOPS THIS LIST. The Times of London's Simon Ings picked the five "Best sci-fi books of the year 2020" (behind a paywall). He rates William Gibson's Agency the best of the year. The other fo...
Fanzine Activity Achievement (FAAn) Awards Administrator Nic Farey has released the "2021 FAAn Awards Voting and Announcement Ceremony Schedule (Plague Version)" with next year's plans for fanzine fan...
The shortlist for the 2020 Petrona Award for the Best Scandinavian Crime Novel of the Year was announced November 24. The Courier by Kjell Ola Dahl, Translated by Don Bartlett (Orenda Books; Norway)  ...
A new writing contest gives opportunity to authors who want to highlight STEM for younger readers.Original linkOriginal author: Jason P. Hunt
(1) BABY TALK. If you're not watching The Mandalorian but still want all the latest spoileriffic information about Baby Yoda, read this episode recap at Variety — "'The Mandalorian': Ahsoka Tano And B...
File 770 today is celebrating one of the Twelve Days of Spider-Man on Titan Comics' blog tour, featuring art highlights from The Philosophy of Spider-Man, including a page exclusively unveiled here. S...
The winner of the Irish Independent Crime Fiction Book Of The Year 2020 has been announced. After the Silence by Louise O'Neill Irish Independent's Nicola Anderson spoke to the winner: … And though we...
By accepting you will be accessing a service provided by a third-party external to https://concellation.com/