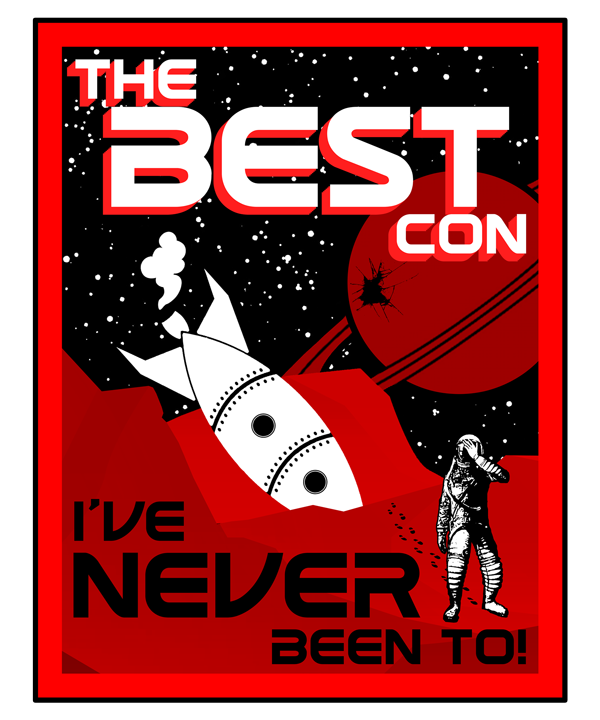 From the Non-Chair
Eight Months, and Still Going Strong!
Concellation 2020 continues to be the place for fans to gather while we're all missing conventions.
Conventions will return! Until then, Concellation will be here for you.
A group of five friends rent a cabin in the woods—the next day only four are alive. What happened and why is something the survivors are desperate to unravel.     Dawn came and they were still alive. ...
(1) ANOTHER YP PROJECT. James Davis Nicoll has set his Young People Read Old SFF panelists to work on a new series – "Young People Read Old Hugo Finalists." And he's looking for more contributors — …T...
Jesse Sheidlower has unveiled the Historical Dictionary of Science Fiction "a comprehensive quotation-based dictionary of the language of science fiction." The HD/SF traces the history of the words it...
Schrödinger's Vox is a thought experiment that illustrates an apparent paradox of social media access. In the thought experiment, a hypothetical Vox Day may be considered simultaneously both active an...
Kate Wilhelm's Solstice Award (2008). The Science Fiction and Fantasy Writers of America (SFWA, Inc.) announced today that Ben Bova, Rachel Caine, and Jarvis Sheffield will be honored with the Kate Wi...
The Science Fiction and Fantasy Writers of America (SFWA, Inc.) is pleased to announce that the Kate Wilhelm Solstice Award will be presented to Ben Bova, Rachel Caine, and Jarvis Sheffield at the 56t...
DisCon III has announced that nominations are now being accepted for the 2021 Hugo Awards, the Lodestar Award for Best Young Adult Book, and the Astounding Award for Best New Writer (formerly known as...
by Arkady Martine (This article originally appeared in The SFWA Bulletin #215.)   On the dining-room table which has become my desk during the endless time-is-a-flat-circle of this pandemic, is a book...
(1) PAY TO CO$PLAY? [Item by Dann.] The Japanese government is considering a change in that nation's copyright laws to cover professional cosplayers.  The change would require professional cosplayers ...
Mystery Writers of America today announced the nominees for the 2021 EdgarAllan Poe Awards, honoring the best in mystery fiction, non-fiction and television published or produced in 2020. The 75th Ann...
By accepting you will be accessing a service provided by a third-party external to https://concellation.com/