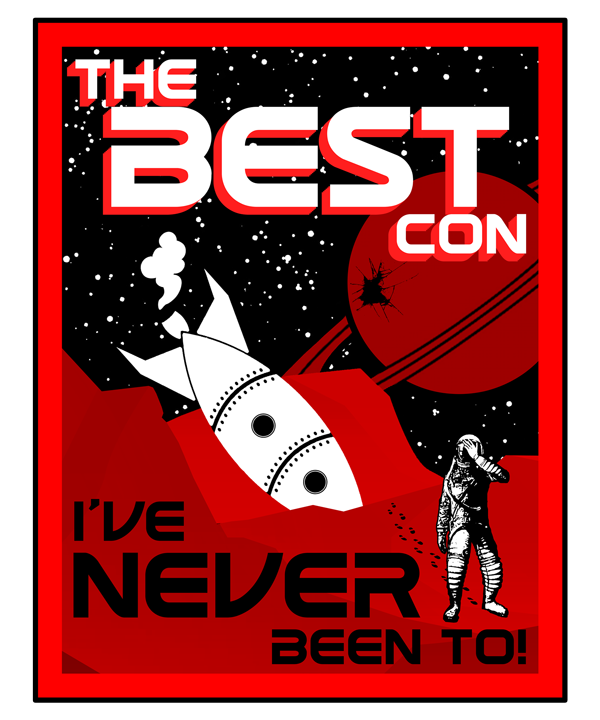 From the Non-Chair
Our First Year, and Still Going Strong!
Concellation® continues to be the place for fans to gather while we're all missing conventions.
Conventions will return! Until then, Concellation will be here for you.
Welcome to Second Monday When a holiday falls on a Monday, invariably everyone just takes the meetings they'd scheduled for that day and moves them to the Tuesday following. I call it Second Monday and I'm considering a global campaign to declare it an affront against humanity. Who's with me? RICE PUDDING AND JAM In case you've not seen it yet, Sylvester McCoy gives a shoutout to Concellation - https://www.facebook.com/groups/concellation/permalink/206086020438870/ PRIDE DESIGN We have a pride l...
Sylvester McCoy brings greetings to the non-members of Concellation! And we've never considered jam on our rice pudding, but what a great idea!
John Cleese may be deceased, but will still try anything for money. We tried to not invite him, but he still had a hard time understanding he wasn't welcome, likely due to his bringing his pet vorpal bunny last time. Thanks, John - your check is in the post.
Jewel Staite sends her greeting to Concellation! Jewel is known for her roles as Kaylee Frye in the Fox television series Firefly and its spin-off theatrical film Serenity, and as Jennifer Keller on Sci-Fi Channel's science-fiction television series Stargate Atlantis.
Greetings from the Q Continuum! John de Lancie sends a bit of optimism to the non-attendees at Concellation.
Featured
Get your merch for the con that's been cancelled before it was announced! Our talented designer, Matt Zanzibar, has created a great non-convention logo and a bunch of other cool designs for your wearing pleasure. And best, we're sequestering our well-begotten gains to donate to charity. So far, we've given $4000 in filthy lucre to good causes like Doctors Without Borders, The Chicago Food Depository, The Trevor Project and No Kid Hungry. As long as you hoopy froods keep buying merch, we'll keep ...
Welcome to the convention that was cancelled before it could be announced.
By accepting you will be accessing a service provided by a third-party external to https://concellation.com/