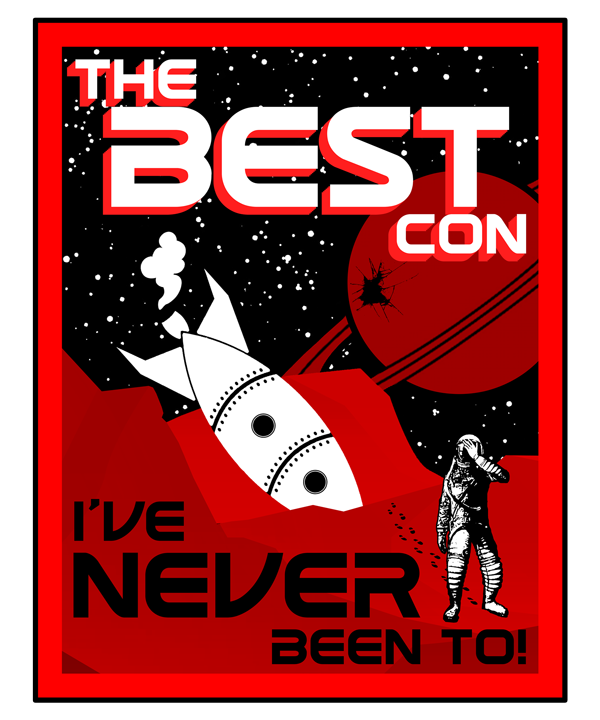 From the Non-Chair
Eight Months, and Still Going Strong!
Concellation 2020 continues to be the place for fans to gather while we're all missing conventions.
Conventions will return! Until then, Concellation will be here for you.
(1) IS THE END IN SIGHT? The New Yorker profiles Toby Ord, a philosopher who studies our species' "existential risk," in "How Close Is Humanity to the Edge?" … For someone with Ord's interests, living...
Winners of three traditional DeepSouthCon awards were announced November 21 during the virtual 2020 DSC/SFC CONference put on by the CONtraflow committee. The Phoenix Award is given to the professiona...
On November 19, Hayford Peirce (1942-2020) was found at his home in Tuscon, Arizona in critical condition with a self-inflicted gunshot wound; his wife, Wanda Zhang Peirce, was also found dead at the ...
DisCon III, the 79th World Science Fiction Convention, to be held in Washington DC from August 25-29, 2021, has released their latest membership numbers. With ten months until the convention, they hav...
The winner of the 2020 sf-Lit Award has been announced: Shape Me by Melanie Vogltanz.  The award has been handed out by the German website sf-Lit.de ("Die Seite für Science-Fiction-Literatur") since 2...
The 2020 Critics Super Choice Awards nominees have been revealed.Original linkOriginal author: Gabriel Coello
(1) "THE FUTURE WAS SO BAD." "HOW BAD WAS IT?" The Library of Congress' National Book Festival Blog introduces "2020 National Book Festival Highlights: Dystopian Worlds". Why is it that some of us lov...
(1) PLAYING HARD TO GET. Comicbook.com introduces "Star Trek Actors Brent Spiner and LeVar Burton Feud in Hilarious Omeleto Video". It really is a hoot. Star Trek: The Next Generation stars LeVar Burt...
By Mark L. Blackman On the night of Wednesday, November 18, the Fantastic Fiction at KGB Reading Series, hosted by Ellen Datlow and Matthew Kressel, presented authors William Gibson and Cat Rambo in Y...
Virtual Conventions this year and next.Original linkOriginal author: Mindy Hunt
By accepting you will be accessing a service provided by a third-party external to https://concellation.com/