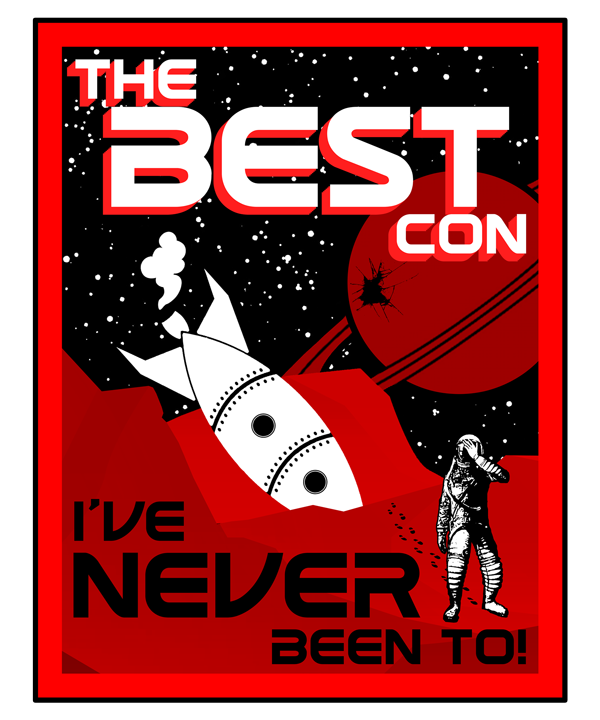 From the Non-Chair
Eight Months, and Still Going Strong!
Concellation 2020 continues to be the place for fans to gather while we're all missing conventions.
Conventions will return! Until then, Concellation will be here for you.
Open voting has started in the final round of the Goodreads Choice Awards 2020 and will continue until November 30. There are 20 categories overall. In the semifinal round, the five write-ins that got...
(1) UNPREDICTABLE QUESTIONS. On the 50th anniversary of the Merril Collection of Science Fiction, Speculation & Fantasy, the Toronto Public Library blog quizzes a trio of workers about their favorite ...
Pórtico, Spain's Association of Fantasy, Science Fiction and Horror (AEFCFT), announced the Ignotus 2020 winners on November 16 in an online award ceremony during the virtual HispaCón. The association...
(1) TANTALIZING TITLES. Eric Flint says he and Griff Barber are closing in on finishing 1637: The Peacock Throne, the sequel to 1636: Mission To The Mughals. What next? …1637: THE PEACOCK THRONE is a ...
The future of Don Blyly's Uncle Hugo's and Uncle Edgar's bookstores might be in south Minneapolis, or even Richfield, he told subscribers in his November update. The two stores were burned by vandals ...
(1) MORE ABOUT LAST DANGEROUS VISIONS. Ellison estate executor J. Michael Straczynski announced yesterday that Last Dangerous Visions will be submitted to publishers in 2021. Some of the comments here...
What The Wind Brings by Matthew Hughes (Pulp Literature Press), from Victoria, BC, and The Witch's Kind by Louisa Morgan (Redhook), from Port Townsend, WA, have won the 22nd annual Endeavour Award. Th...
(1) FOR CONRUNNERS. On Sunday, November 15, Virtual Convention Convention will be held — an event devoted to (guess who) convention runners of virtual conventions. Register at the link. Steve Davidson...
J. Michael Straczynski dropped the fifth of his attention-grabbing "data packets" this afternoon with the biggest payload of all: The Last Dangerous Visions, was announced in 1973 and scheduled to app...
By accepting you will be accessing a service provided by a third-party external to https://concellation.com/