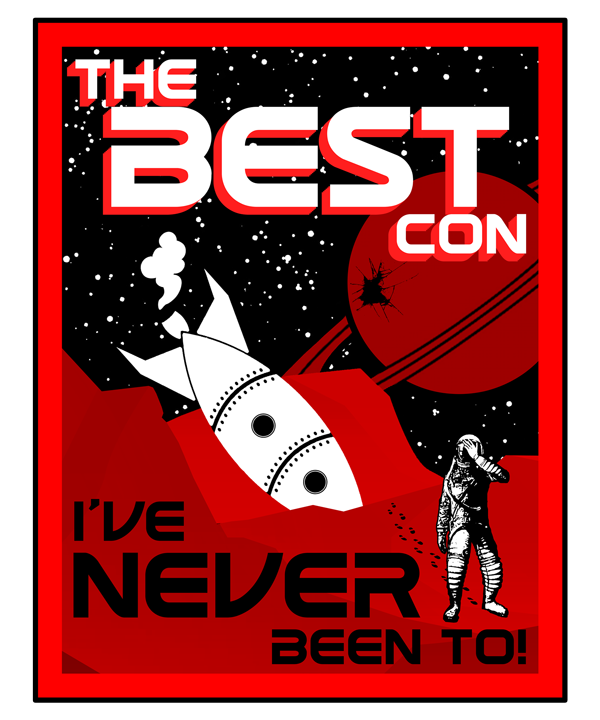 From the Non-Chair
Eight Months, and Still Going Strong!
Concellation 2020 continues to be the place for fans to gather while we're all missing conventions.
Conventions will return! Until then, Concellation will be here for you.
We know what you're thinking. As soon as you saw that scary word—legacy—your brain turned left at Albuquerque and kept going: "I'm too young to die!"[1] "I'll think about that tomorrow, because tomorr...
Science Fiction and Fantasy Writers of America, Inc. (SFWA) has released the Bud Webster Legacy Kit to aid professional writers in compiling the resources they need to protect their legacies. The Lega...
Sure, tribbles prefer grain over cactus, but Tiberius is thinking of everyone, not just himself!
Audible, the audiobook publisher/distributor, stands accused of attracting readers to pay its monthly membership premium by encouraging customers to exchange a book they're done with for another they ...
Issue 71 of Outworlds was assembled and ready for layout (articles, editorial, plus 140 pages of LoCs) when Bill Bowers died on April 17, 2005. It finally appeared today. First published in 1970, Outw...
(1) THE NEXT GENERATION. James Davis Nicoll's Young People Read Old SFF panel took a look at "'No Trading Voyage' by Doris Pitkin Buck". What did they think of this 1963 poem? This month's entry is fr...
J. Michael Straczynski started posting these messages on Facebook on November 9 with the introduction: "Five discrete data packets to be broadcast, one every 24 hours." They're also repeated on Twitte...
Jason Sizemore, Editor-in-Chief of Apex Magazine has anticipated the official relaunch on January 5th with a promotional mini-issue that was part of their Kickstarter stretch goals. It contains origin...
Given alongside the Goldsmiths Prize this year, which rewards "fiction that breaks the mould or extends the possibilities of the novel form," is the Goldsmiths Fantasy Prize 2020. Because the Goldsmit...
By accepting you will be accessing a service provided by a third-party external to https://concellation.com/