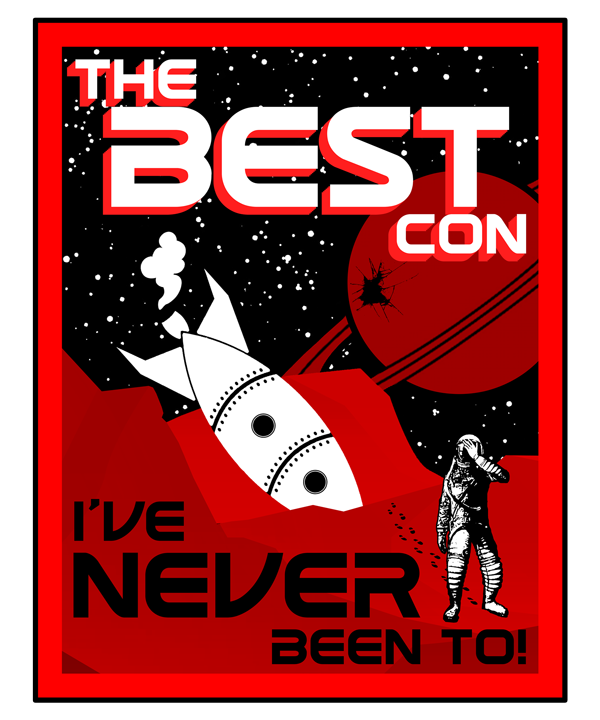 From the Non-Chair
Eight Months, and Still Going Strong!
Concellation 2020 continues to be the place for fans to gather while we're all missing conventions.
Conventions will return! Until then, Concellation will be here for you.
Humanity has settled space and left Earth to its destruction. Connor and Ines have traveled back to Earth on a preservation project to find the human "jacks" that sacrificed their bodies to prop up th...
As a girl, Maggie dreamed of joining the Sisters, a group of women who enjoy the status and attention afforded by their beautiful wings. Now, years later, she has wings of her own. But an encounter in...
Exile's End is a complex, sometimes uncomfortable examination of artifact repatriation and cultural appropriation. An artifact of indescribable and irreplaceable beauty created by an "extinct" culture...
Each of the Empire's houses keeps secrets, even from themselves. For the bookish academics of the Sixth, every secret is a mystery, and every mystery is a puzzle to be solved or a paper to be publishe...
"Yellow and the Perception of Reality" by Maureen McHugh is a science fiction story about a woman who delves into the mystery of why and how her twin sister, a physicist, has been brain damaged in a l...
Eric's day is off to a rough start: his regional managers are in town, he's running late to work, the moon seems to be falling apart, and he just can't seem to get his tie right. At least he has his p...
In the course of every great adventure there are multiple side-quests. All too often these go unreported—perhaps because the adventurers in question fail to return to the main narrative due to death o...
Some days you find out that the world is nothing like what you think it is. An archaeologist named Tamara working near Hadrian's Wall is approached by a very annoyed-looking, silver-haired woman with ...
Ethical Empire built the gate to heaven, and their employees hold the keys. By offering custom-built afterlives through full-brain uploads, they answered the needs of a society pushed to the brink by ...
The Night Soil Salvagers no longer need to perform the service they have provided for longer than memory can account for. Instead, they pass the nights in playful and profound acts of artistry, music,...
By accepting you will be accessing a service provided by a third-party external to https://concellation.com/